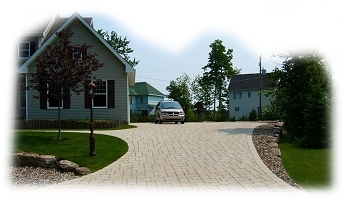 John Morris Stable & Greenery is a family owned and operated landscaping firm founded in 1996 by John Morris, a graduate of McGill University in Agricultural & Environmental Science, and his father Ralph. We are a full service company offering our clients expertise in the planning, design, installation, and maintenance phases related to the creation and evolution of their prized landscapes.
We are members of the Association des Paysagistes Professionels du Quebec (APPQ), a body that governs its members ethical practices and quality standards, and are certified installers of interlocking stone by the Interlocking Concrete Pavement Institute (ICPI), an organization whose goal it is to advance and transfer the technology relevant to the production and installation of concrete paving stones. We are also Recommended by Habitation CAA Quebec.
From our home base located just West of Montreal in St. Lazare, our office in Montreal, and our secondary home in the Laurentians on Lac des Iles in the town of Entrelacs, we are able to serve clients in both the Montreal West area, from Westmount to Rigaud, and in the North from Mont Tremblant to St. Jerome.